TRAMPLER BROTHERS: YOUR ROAD TO BETTER PAVING
Trampler Bros. Paving has been in business since 1935 and our reputation is one that we are very proud of. We have the resources and experience to effectively, efficiently and economically provide high quality results. We use only coatings, sealants, base and asphalt materials that meet or exceed State Specifications. We are a certified applicator of Brewer Cote® (one of the best sealing materials on the market.) Trampler Bros. Paving is fully insured and bonded with a warranty on standard applications. We guarantee all work.

At Trampler Bros. Paving we pride ourselves on our customer service, quality, and care for you. You know we can achieve the results you want with minimum disruption to your home or business. We offer:

Construction Services
Restoration Services
Maintenance Services
Excavation
Site Drainage

Asphalt Installation
Asphalt Sealcoating
Pavement Repairs
Recreational Coatings

Parking Pads
Line Striping
Snow Removal
…and much more.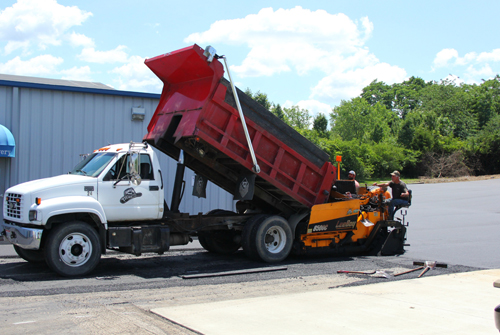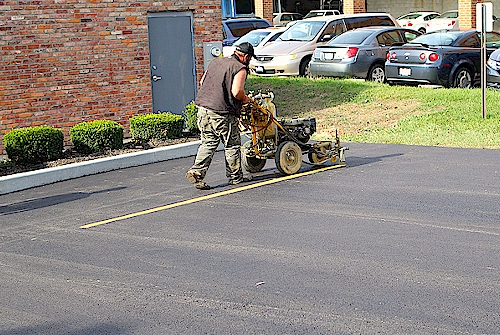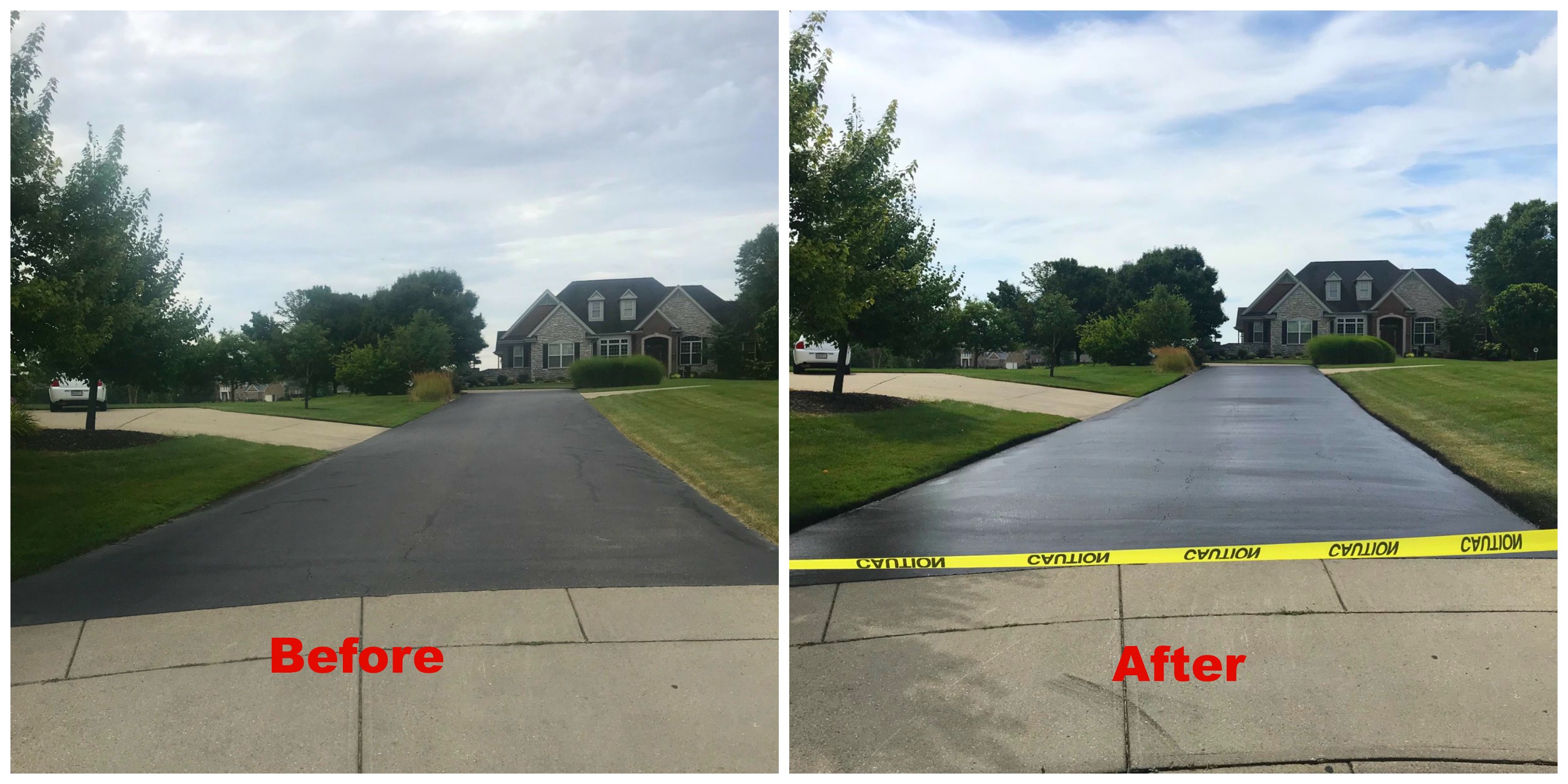 PAVEMENT MAINTENANCE
Trampler Brothers has the equipment and expertise to repair heaved, alligatored and damaged asphalt, as well as repair catch basins. We will determine the most effective method of repair in order to eliminate future problems.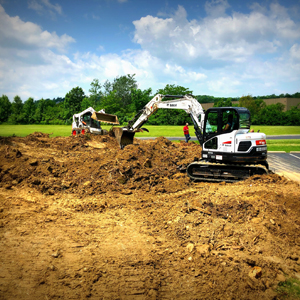 EXCAVATING
Trampler Brothers Paving has the knowledge and resources to handle all your excavation needs. No job is too big or too small. We offer a number of options including: Grading, Pipe drainage, Surface drainage, Catch Basin, Lot Clearing, Site Preparation, Driveways, Trenching, Bobcat work, Pond Digging, Seed & Straw, Stone & Gravel, Hauling & Trucking. We also have topsoil available.
SEAL COATING
Trampler Bros. Paving is a Certified Contractor and Application Specialist of Brewer Cote. Brewer Cote pavement sealer is the industry standard with over 150 million gallons applied worldwide. Pavement sealing extends the life of asphalt pavement and keeps your pavement looking new. Your asphalt pavement is a substantial investment, let Trampler Bros. Paving protect it with Brewer Cote pavement sealer. We assure maximum product performance and customer satisfaction.
Brewer Cote pavement sealer seals out the damaging effects of gasoline, oils, oxidation and weather, greatly extending the life of the asphalt pavement while enhancing the appearance.
STRIPING
First impressions are important. Your parking lot is usually your first physical interaction with the customer. Professional Line Striping is an effective and economical way to make your business more inviting to customers. Maintaining the parking lot will greatly improve your facilities overall appearance. We provide professional line striping services using top quality equipment and materials, at reasonable costs. Parking lots that are properly laid-out and painted will not only create a sense of safety but will also provide organization for vehicular and pedestrian traffic. Whether your parking lot painting project is maintenance or new construction, commercial, industrial, or home-owners association parking lots, no job is too big or small.